award winning student lettings
We won Bronze in the prestigious Sunday Times Letting Agent of the Year awards, where the judges commended the highly responsive, personal service we offer our landlords and tenants.
We are immensely proud of the service we offer our landlords and tenants, and the properties on our portfolio (see these on the student properties for rent page). We go above and beyond to provide our landlords with the most comprehensive property management service in St. Andrews.
maximising returns
We work closely with our landlords to maximise net income, advising them on what maintenance and improvements can be made both to increase desirability and reduce ongoing maintenance costs.
Many landlords have joined us from other agents who share our vision for providing immaculately maintained, desirable properties. We advise on everything, from fixtures and fittings to furnishings.
Please watch the video to see some before & after projects.
monthly inspections
We conduct thorough monthly inspections at all our properties, regardless of size, to ensure any maintenance issues are 'nipped in the bud' at the earliest opportunity before they can develop into larger, more costly items to remedy.
We also check to ensure tenants are behaving and caring for the property in the appropriate manner - again nipping in the bud any bad habits at the earliest opportunity though education and support.
We believe such regular inspections are crucial for a smooth-running tenancy and ensuring the property is handed back in excellent condition.
hmo management
HMO legislation has grown ever more complex in recent years, including the requirement for the landlord / agent to visit the property at least once per month to conduct inspections and safety checks.
We specialise in managing HMO properties and have a comprehensive understanding of the requirements - including applications, physical standards, 24/7 emergency cover and the monthly checks.
Please see our HMO page for more information.
tenant finding
Advertising is much more than securing tenants for a property. Rather, we go to great efforts to shortlist up to 5 groups for each property and meet with all tenants in each group before deciding whom to offer the property to.
We take this opportunity to discuss the standards we expect and terms of the lease.
The quality of our portfolio and customer service we offer has resulted in our properties being the most sought after in St. Andrews, and demand is therefore extremely high each year.
property advertising
Agents are often guilty of neglecting the advertising material for student properties, much to the frustration of tenants who waste a lot of time and effort viewing properties that are not right for them.
We create an HD property movie and professional photographs for all our properties, which allow prospective tenants, their families, and those studying abroad, to get an excellent understanding of a property before making an application to view it.
We also have the largest Facebook following of any agent in St Andrews, allowing us to connect directly with prospective tenants.
our contractors
We only employ the services of high quality local contractors that we have a track record of working with and who have consistently demonstrated high standards of workmanship, reliability and value for money.
We use non VAT registered contractors where possible to ensure value for money for our landlords. As we check each job in person, we are able to continually monitor their performance. Should standards slip or prices get unreasonable - we will act immediately.
maintenance costs
The traditional letting agent approach to maintenance is as follows: tenant calls agent > agent calls tradesman > agent settles invoice without inspection. This method often results in substandard or inappropriate repairs and/or landlords being overcharged for the work.
Our approach is different. We attend to issues in person before deciding whether to call a contractor. We are often able to solve issues in person, saving the landlord in needless call out fees.
Where an issue requires specialist attention, we contact one of our local approved contractors to undertake the work (we come from a building surveying background so are well versed with providing a specification).
When the job is complete, we shall check it in person before settling the invoice.
maintenance reporting
We utilise an award-winning maintenance reporting system that tenants can use to report maintenance issues to us via their computer, tablet or mobile 24 hours per day, 7 days per week.
The software is 'intelligent' in that it provides online guidance to tenants for solving common issues themselves - such as an electrical breaker tripping - saving time for everyone involved.
improvements report
Every year we produce an improvements report for landlords, highlighting areas where improvements could be made to the property to improve the rental potential and/or reduce future maintenance costs.
All our suggestions are supported by estimated costs and forecasted pay-back periods ensuring landlords have all the information at their disposal to make an informed decision.
The report is provided as standard to all our landlords for no additional cost.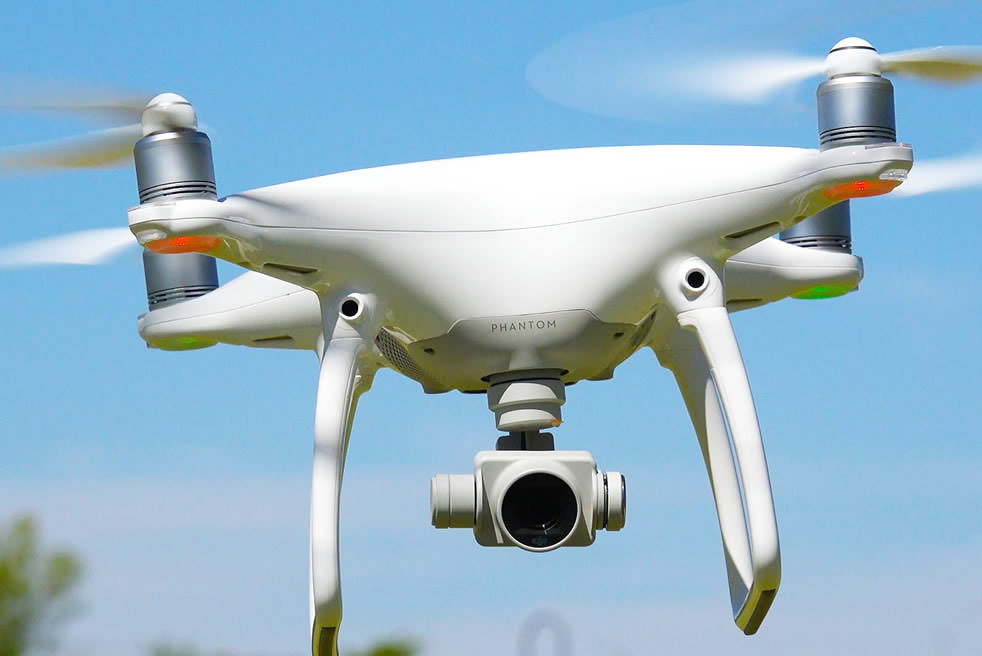 survey drone
We utilise a drone for the purpose of creating building surveys for our landlords, inspecting for storm damage.
tenant training
HMO legislation requires tenants to be trained in the use of fire fighting equipment, evacuation procedures and the testing and recording of fire safety equipment every six months.
James is a retained Firefighter with the St. Andrews Fire Brigade so well qualified to conduct this training. We conduct such training across all properties we manage.
landlord portal
Our revolutionary online portal is a part of our website that allows landlords to log in to view financial statements, rent legers and every receipt relating to the property.
Available 24/7, 365 days per year.
our memberships

As members of Landlord Accreditation Scotland (LAS) and the Scottish Council of Letting Agents, our management practices must adhere to a number of minimum standards, including regular training to ensure we are kept fully up to date with the latest legislation.